You like hot pepper sauce?
Share your passion!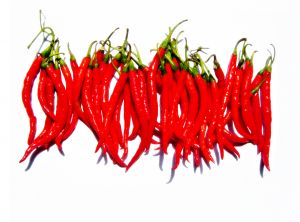 I like hot pepper sauce, do you?... The smell of peppers and imaging what dish will best fit them is always enchanting. I like to experiment new and original ideas for my recipes.
And you? What do you like about hot sauce? How hot is hot for you? What are you favorites ingredients?
My homemade hot sauces are much appreciated by family and friends; I would like to share them with you.
HotSauceWizard.com was born as a result of that need. Try my recipes and enjoy them! Better yet, may they inspire you to come up with some great recipes to share.
Feel free to take a look around. There's a lot of information about hot peppers. You can also download some recipes and share yours.
Insane Hot Sauce  World's Hottest Insane Hot Sauce
Homemade Hot Pepper Sauce  Many recipes exist that let you know how to make homemade hot pepper sauce, as well as information on bottling hot sauce and hot sauce labels. Most of the...
Hot Wing Sauce  Hot Wing Sauce
Homemade Salsa Recipe  A homemade salsa recipe is easy to make, healthier then store bought brands, and offers a fresh taste with no preservatives. You can make homemade salsa for yourself, for sale, as gifts, or to...
Some Like It Hot  People everywhere like a bit of spice with their food. You could say that some like it hot, when it comes to those delicious hot sauces made from chili peppers and other tasty natural ingredients...
Private Label Hot Sauces  Private label hot sauces are sauces which are made by companies that will allow you to order labels to your specification and market the hot sauce as your...
Hot Sauce Gift  Hot sauce gift is a fun and tasty way to provide friends and family with a variety of new hot sauces.
Homemade Hot Sauce  Repertoire of my homemade hot sauces and more...